Everything you need to get and learn to begin knitting.
Do you want to knit?
I can help you with that. Here's what to do next!
Not sure where to begin or even what tools and materials a beginner knitter needs? Get the Beginner Knitter Checklists. These checklists will tell you exactly what tools and materials to get, as well as what skills you should learn first.
Can't wait to start knitting? Get the Learn to Knit Resource Kit. This resource kit includes tutorials for the basic knitting skills, a glossary of knitting terms, and so much more.
Hi, I'm Lois!
My goal is to help you learn how to knit and start you off the right way on your beginner knitter journey.
I began my adult beginner knitter journey at ZERO. I soon found myself overwhelmed and frustrated. It seemed like no one was willing to make solid recommendations or show detailed steps for how to knit. So, I decided to make my own path to learn how to knit. In a little over a year, I conquered color work and knit my first sweater.
---
Events in November
---
Pattern of the month October 2023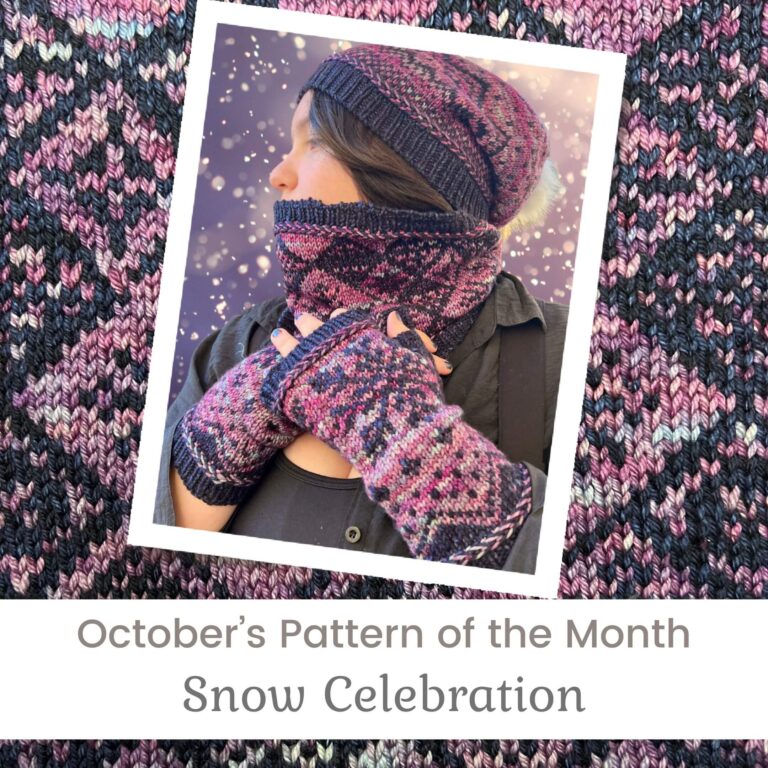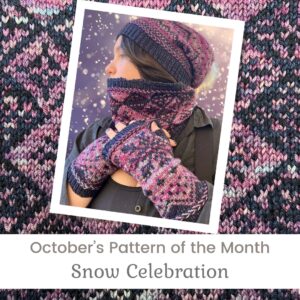 The Snow Celebration Trio is October's Pattern(s) of the month. It's hard to believe that just one year ago these patterns launched into the world.

Each of these three designs celebrate snow. Snowy Caps beanie features a ring of mountains with snow falling gently down. Snowflake Love cowl features detailed snowflakes on a diamond grid. And finally the M'its Snowing fingerless mitts showcase a detailed snowflake on the palm and back of the hand, while the wrist has a ring of mountains with snow falling on them.

To learn more about this design, check out the blog post here.

All three designs use ribbing, Latvian braids and stranded colorwork. Patterns come with tutorials for each skill as well as detailed charts that you can download as a PDF or access online through stitch fiddle.

Scoop up your copy of the pattern now for 15% off all month! Available on Ravelry or Etsy.
---
As Seen On SubKit
Lois was recently interviewed by Subkit about OzzyLosi Knit Designs. If you want to take a peek behind the scenes this interview tells you about what drives Lois as a business owner. OzzyLosi Knit Designs is dedicated to teaching people how to knit and advance their knitting skills. We offer courses for people who want to learn knitting and knitting patterns for beginners through intermediate knitters who want to continue…
OzzyLosi Knit Designs on YouTube
OzzyLosi Knit Designs has a series on YouTube called Knit Bits. These are 10 minute or less videos to increase your knit knowledge one bite size at a time. Come and check out the Pattern Overview series, or All About Gauge. New content added to YouTube on Tuesdays and Thursdays. You can also check Knit Bits out live on Wednesdays and Fridays at 8:30 AM, MST on my Facebook page.
Popular Blog Posts