As you can tell, a big part of my business is bringing people to learn to knit. But just because you already can knit doesn't mean that I want to leave you out!
Here are some things that I have for experienced knitters: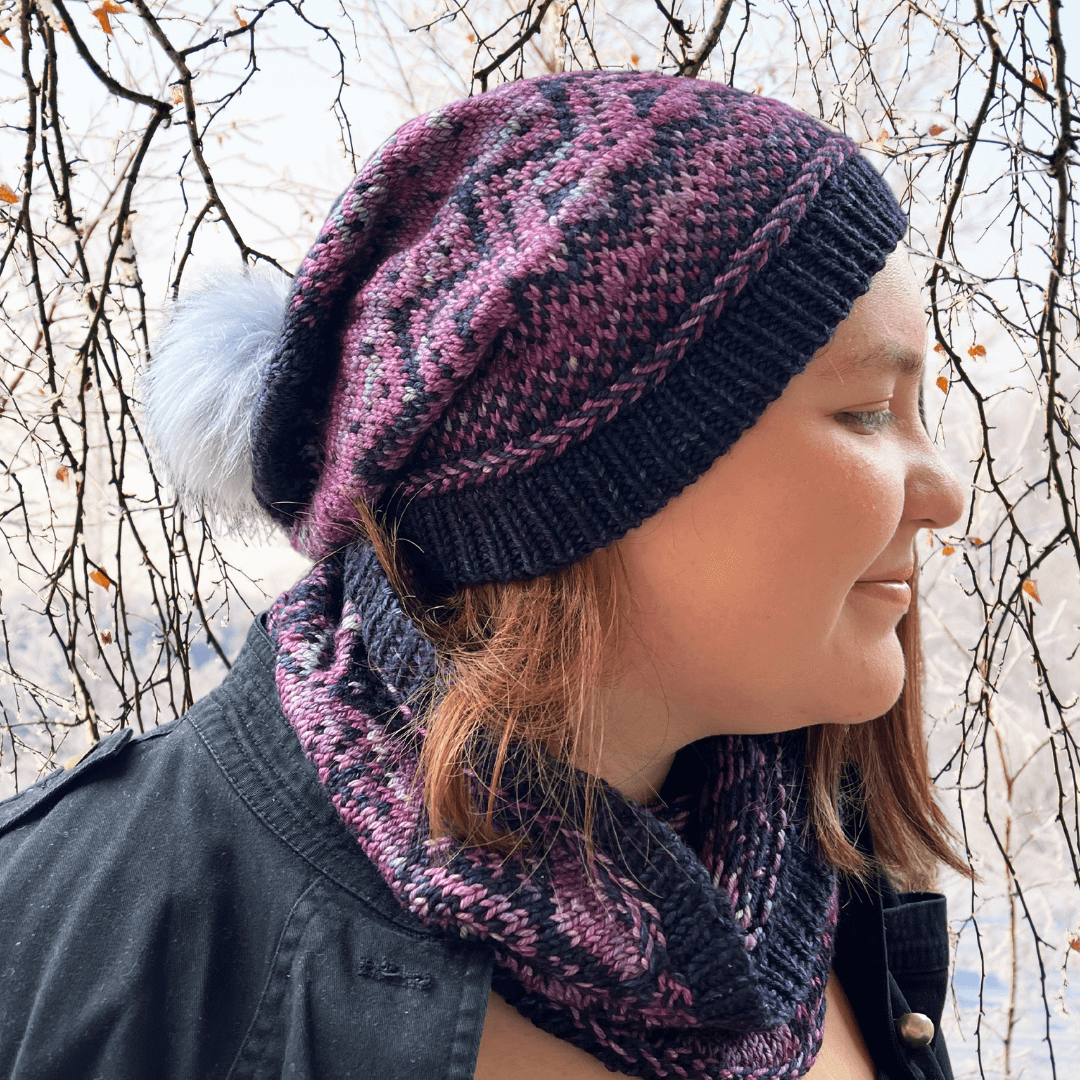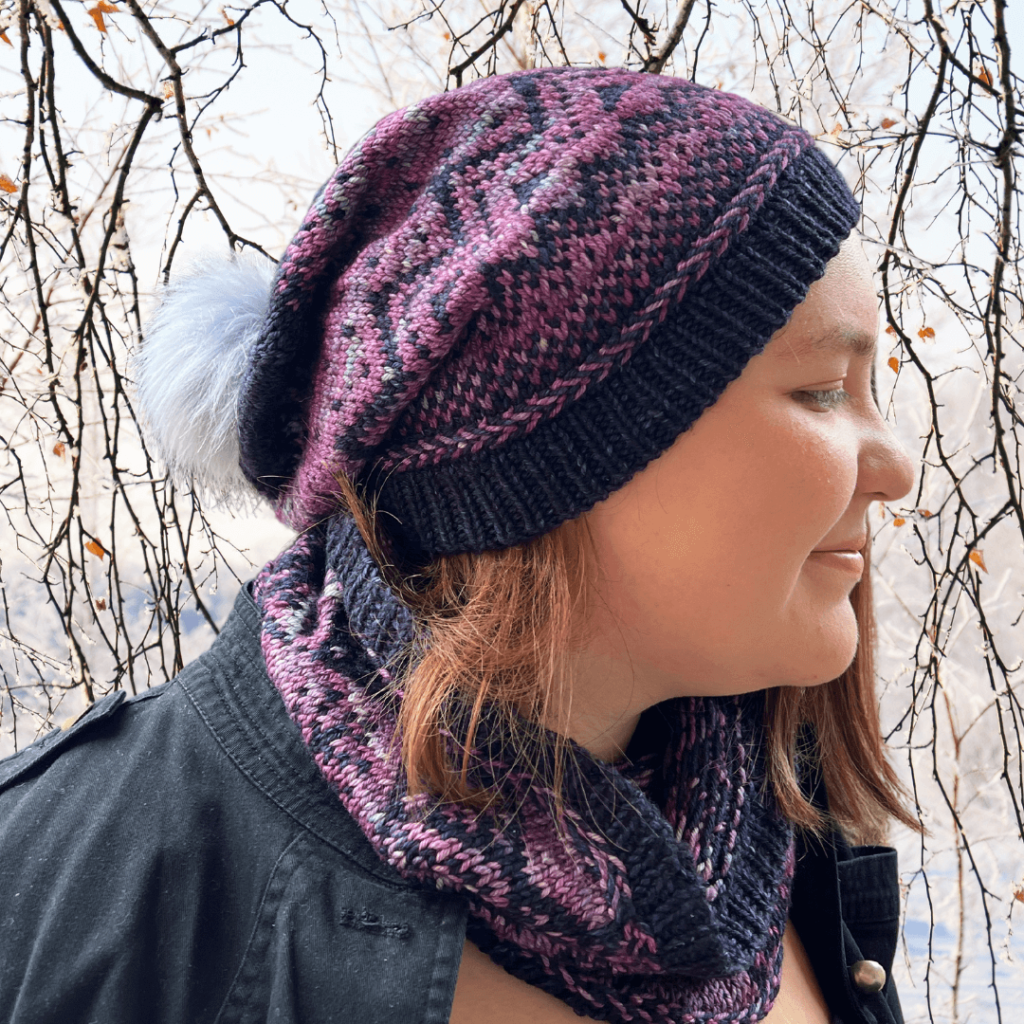 Thanksgiving Weekend 2022
Snow Celebration KAL
You can pre-order a kit now through October 31st. Patterns will be available starting November 14th.
The patterns include a slouchy stranded color work beanie and stranded color work cowl.
The beanie pattern has lots of options so that you can make it more fitting than what you see in these photos.
Free Patterns and More
I've got a couple to choose from…
The Scrub & Swipe dishcloth which features the two-color linen stitch.
The Stripe Right dishcloth – which uses a garter stitch stripe, and includes lots of options to have various edges.
The Fingerless Gloves Knit My Way tutorial and calculator can have you knitting up your very own customer fingerless gloves in no time.
Other Available Designs
I have these designs available for sale on Ravelry.