Beginner Knitter Checklists: Everything You Need to Get and Learn!
There are a million and one resources online, in stores and more when it comes to learning how to knit. And if you've been around searching, you've probably been looking for a beginner knitter checklists. Have you found one yet? Well, I have good news, you've found one today!
When I went to research for my beginner knitter checklists, I was overwhelmed that there are still people new to knitting who were asking the same questions I asked when I began learning to knit several years ago.
I started leaning into this idea, that maybe, just maybe, I could help grow the knitting community! So, I began researching more and I was blown away by the questions and answers that I saw pop up over and over.
It can all be boiled down to a comment on a thread somewhere that said something along the lines of ….
"Why is it that no one can tell you HOW to knit? Is it that if you are an advanced enough knitter to write a book you forgot what it was like to be new?"
Man, that comment, there. That resonated deep.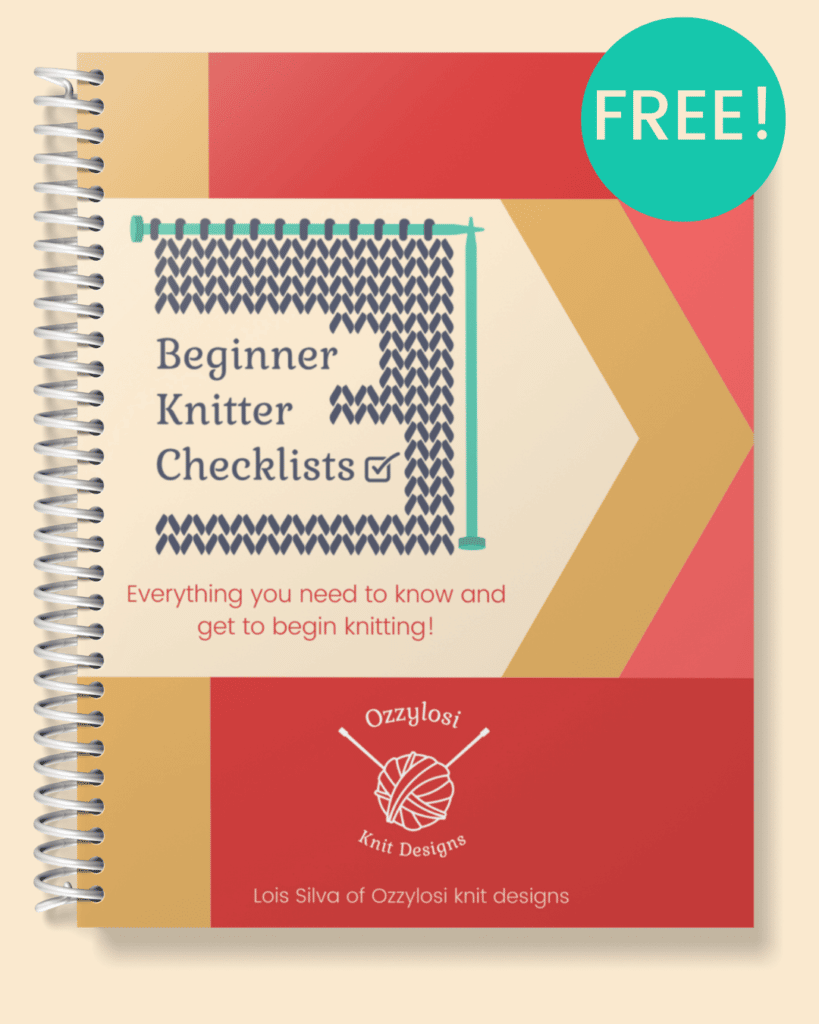 Hey! Pssst! Beginner Knitter! You may be anxious to get your hands on this checklist! So, I'll put a little button here for you. This checklist will give you the confidence you need, to pick up some yarn, needles, and learn to knit!
Feeling beginner knitter frustration, first hand
Before, when I was wanting to learn how to knit, my husband got me a learn to knit kit. It had a book, and some needles. He also got me a plethora of mini yarn skeins. At first, I was excited to learn this new craft! Because, I had always wanted to learn to knit!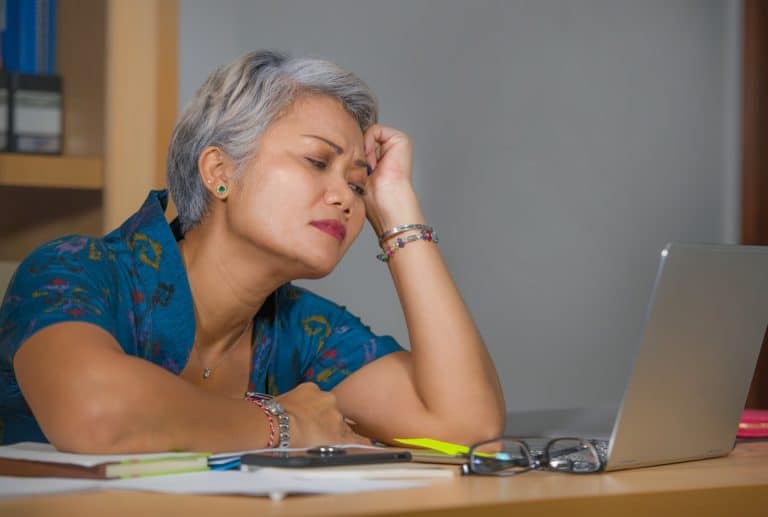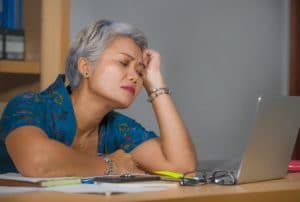 Soon after though, it felt impossible! The book had words and pictures, but the words and pictures all felt so confusing to me. Knitters throw around the word "knit" like Michael Corleone drops f-bombs in The Godfather.
In other words, to me, a newbie who was completely unfamiliar with all the connotations in which the word "knit" can be used, it was OVERWHELMING! It's a noun, it's a verb, it's an adjective! Furthermore, it seemed every knitter thinks this is just common knowledge! Like you just KNOW how to use the lingo.
That is not even mentioning the other ways in which knitters communicate: slang, abbreviations and chart symbols. Basically, we need a book for the language of knitting. After all, it is a WHOLE new language people!
Next, comes the tidal waves of information on:
Knitting needles
How to hold the yarn and needles
Yarn

Fibers
Weights
Plies
Spinning

Gauge/Gauge swatching
Blocking
Coupled with the seeming lack of details on basic things like:
How do you actually DO IT?
What to Buy?
What to Learn?
How I can help you avoid beginner knitter frustration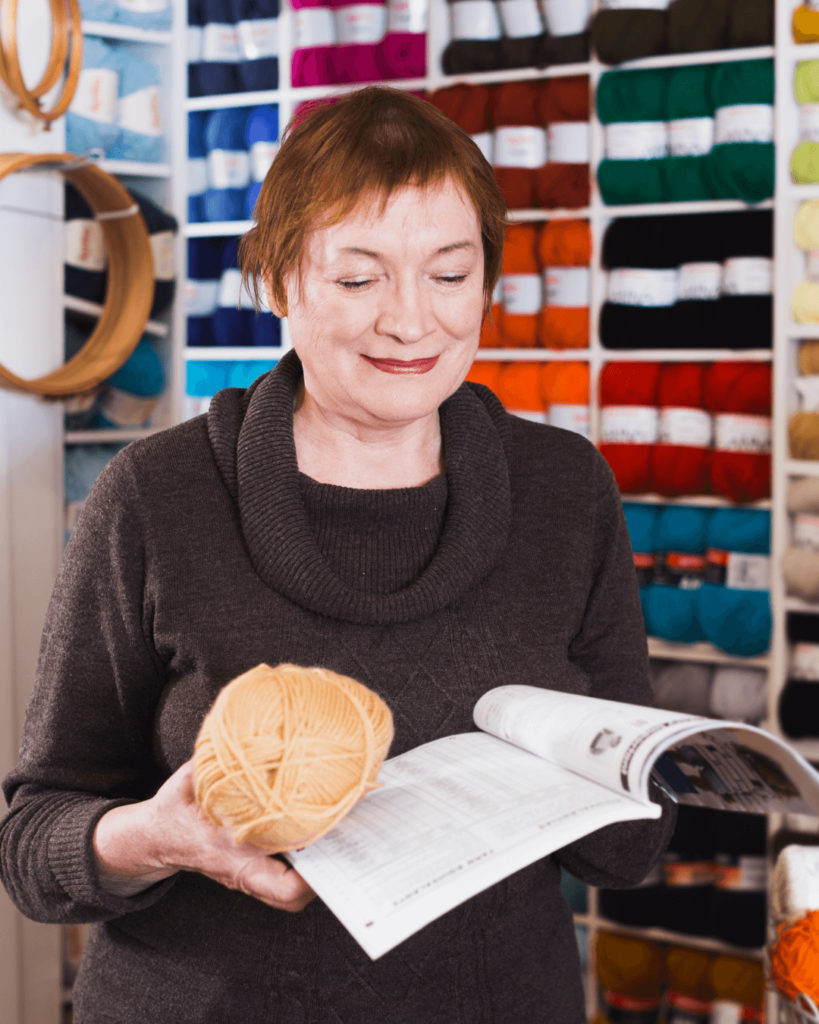 But fear not dear would-be knitter! I am here! What's more, I have made a list. A detailed list to help you gather the materials and tools you need. Plus, I made a list of the skills you need to learn to be a begin knitting.
This list is specific. Please note that I am not an affiliate for any of the products that are listed. I only mention names to help you while you are in the store, and these are some common brands that are stocked in stores, even like Wal-Mart!
Additionally, the objective in being detailed and giving suggestions is to clear away the confusion. Therefore, there will be NO guessing, and if you feel confused at all, email me! I will definitely reply ASAP!
In addition to this list let me offer you some comfort…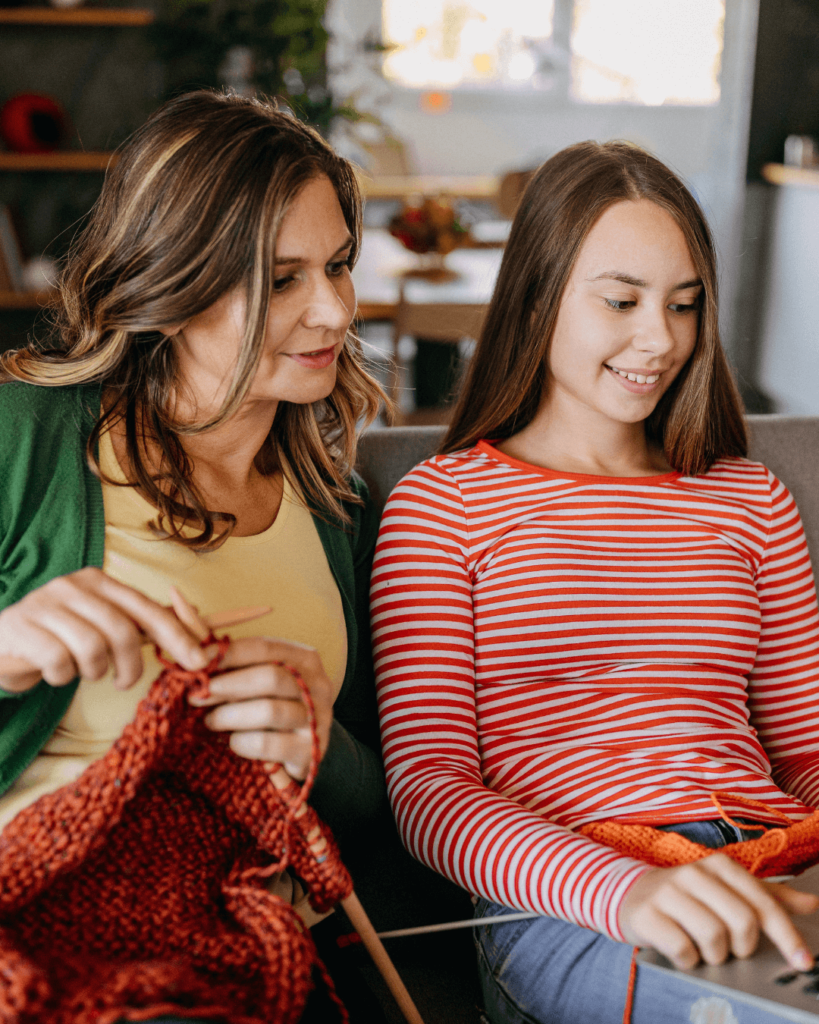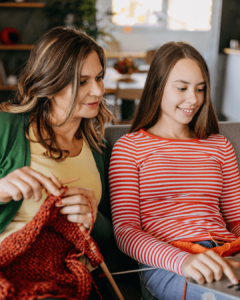 If you feel you are in this beginning knitter wave pool of inconsistency; take a breath and know: You are not alone. I've been there, and so have other knitters. Don't believe me? Go check out reddit and quora or any facebook group and see the questions from newbies.
I've got what you need here, and it's better to just dive right in then keep searching for the "right" answer. Basically, if you can pick up some yarn and needles and make something out of it, you're doing it right.
I am so excited that you want to begin your journey as a knitter and I TRULY believe that there is a simple and effective way to learn how to knit.
After much trial and error, after so much frustration and giving up, I created my own curriculum to learn how to knit, and I taught myself.
In a little over a year I went from knowing absolutely NOTHING about knitting, to knitting a sweater. And that's how I know you can do it too.
If you have no idea what to buy or what to learn first, I've got you.
I have created this detailed shopping list to give you the BEST beginner knitter tools and materials.
Why? Because I didn't know what to buy either! And shopping should be fun!
First, print out this list. Second, GO shopping! Shop with confidence! Third, Get excited about your tools and materials!
Then you can begin learning to knit!
I can't wait to see what you pick out and how your journey is going! Send me an email or tag me on SM!
And when you've picked out your beginner knitter tools, be sure to take my 5-Day FREE Beginner Knitter Finger Flex Challenge! Learn all about it on this blog post, click here.
Hugs & Happy Knitting!
Lois
Did you say free? My absolute favorite free knit patterns!

A collection of my absolute favorite free knitting patterns. As a new knitter I knit a lot of free patterns. And here's some that just were extra my faves.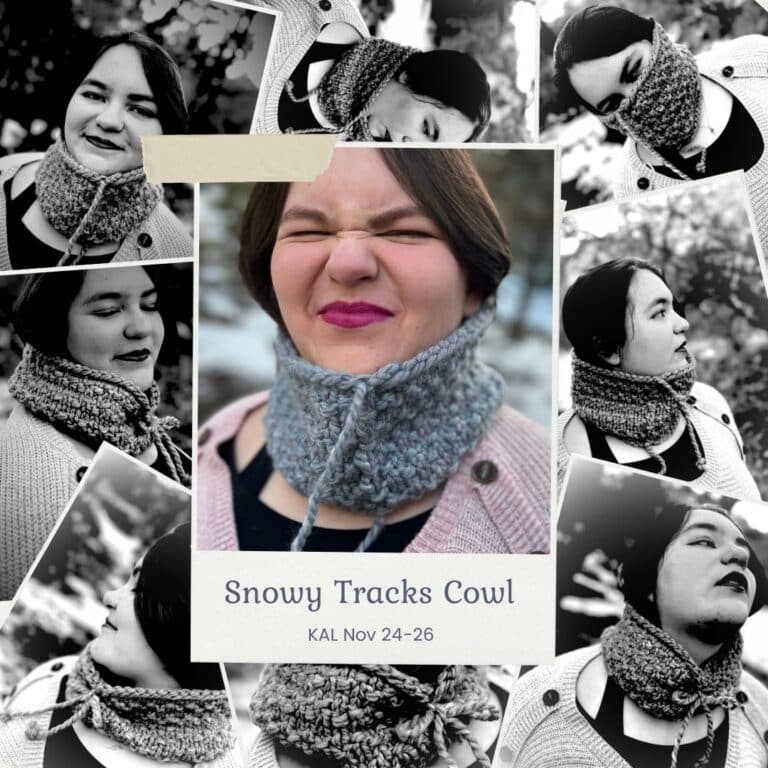 Snowy Tracks Cowl is a bulky weight knit cowl that is guaranteed to keep you warm this winter. Knit in the round from the bottom…