How to cast-on a knit project?
As a new knitter, the lack of specific instructions on how to cast-on a knit project in most patterns perpetuated my very incorrect assumption that there was only one way to cast-on, the long-tail cast-on method. But it also made reading knitting patterns difficult and feel somewhat unaccessible.
It wasn't long before I came across a knitting pattern that said "using a stretchy cast-on, CO xx sts". This is how I was introduced to the world of knit cast-on methods. And I'm still learning. I had to find a "stretchy" cast on. I had no idea what that even meant. So I began googling. And eventually, bought an amazing book, Cast On, Bind Off, by Leslie Ann Bestor.
Mini book review (not an affiliate!)
This book is AMAZING. First, it has a binding that allows it to lay flat. Then, it has all the photo instructions for various cast-on, bind-off methods. Most importantly, it tells you how to incorporate this cast-ons in your knitting! And this is how I learned many new cast-on methods.
But more than just learning the how-to for various cast-ons, I also learned their purpose. For example, did you know that the long-tail cast-on method is actually a "stretchy" cast-on? I didn't. In fact, I often felt like my long-tail cast-on was too snug with not enough stretch.
Because there are many types of cast-on methods. It is possible to segment these cast-ons into various categories. However, I place them in these 6 categories: basic, stretchy, decorative, provisional, double-sided and tubular. The book uses more categories, but I just dumped some in the same pot.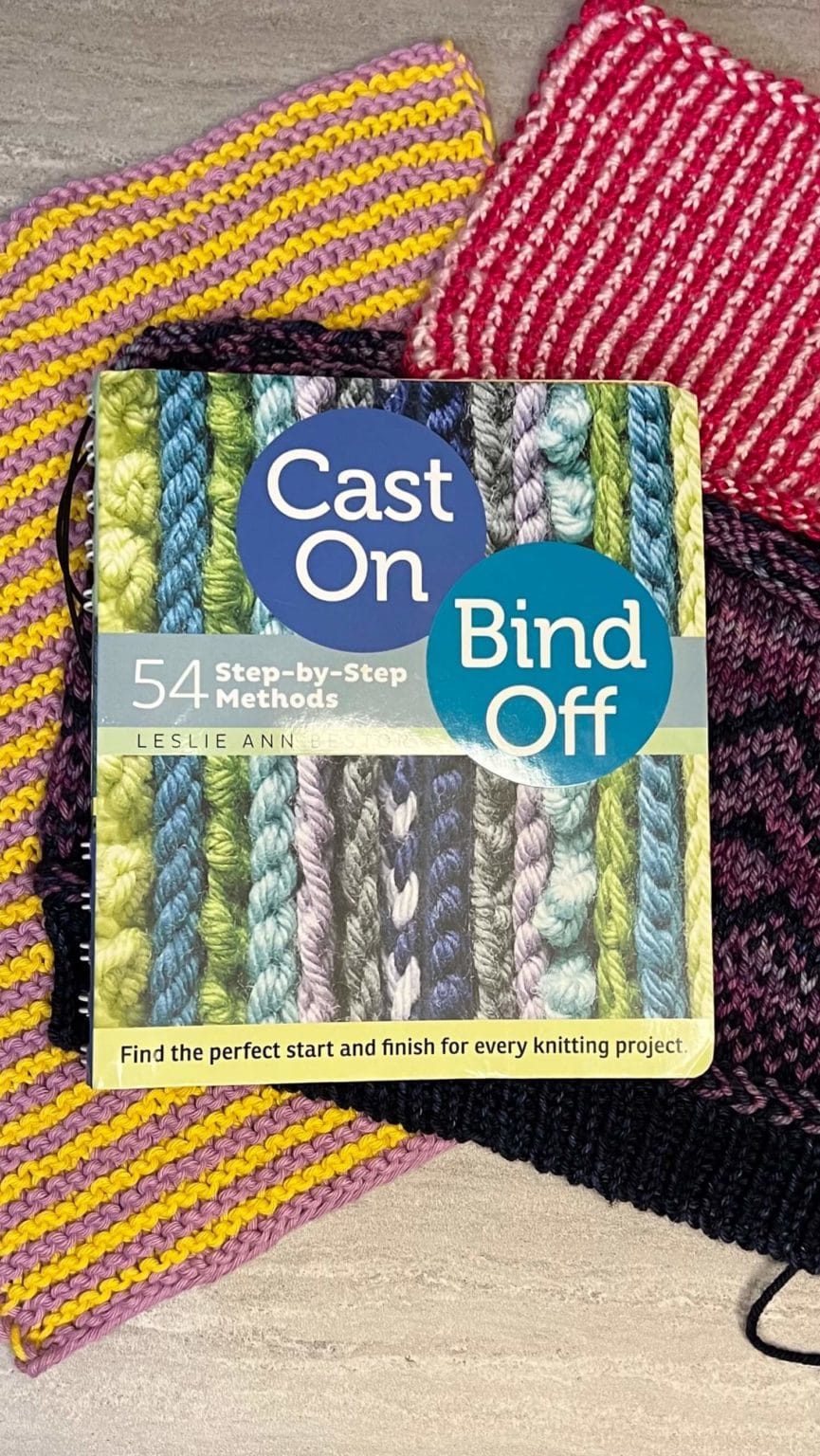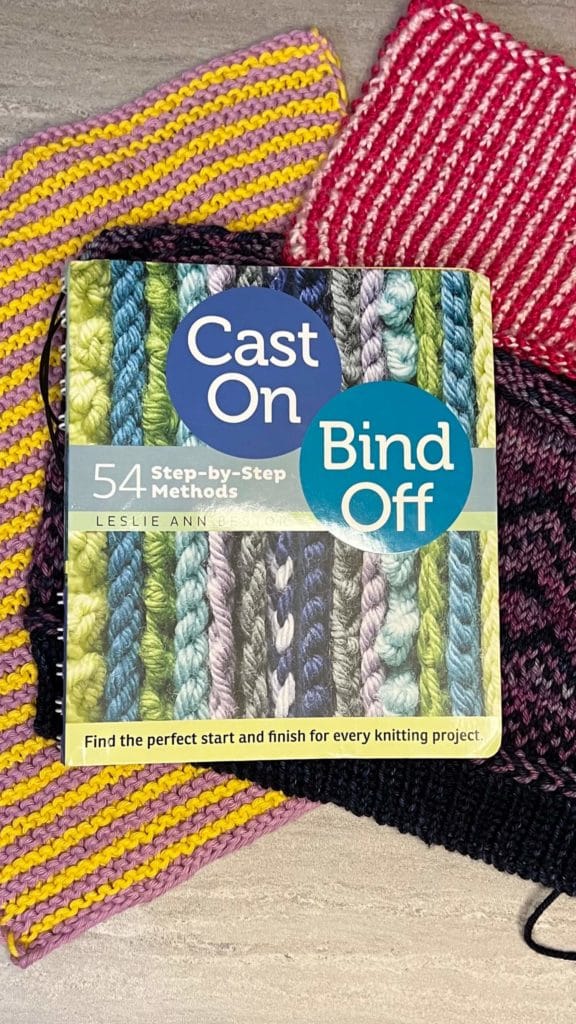 Try out something new next time you cast-on a knit project!
Trying out new cast-on methods is a lot of fun. If the pattern you're working from doesn't have a preferred cast-on method, see what you think would work best with the pattern you are making.
Many knitters have their "go-to" cast-on methods, and I'm no different. Whenever I'm doing color-work, I love to bust out the two-color braided cast-on. This is a simple cast-on method that anyone can do. Because if they know how to do the long-tail method. With a couple of tweaks, you can get this gorgeous effect! (And I made a YouTube tutorial!)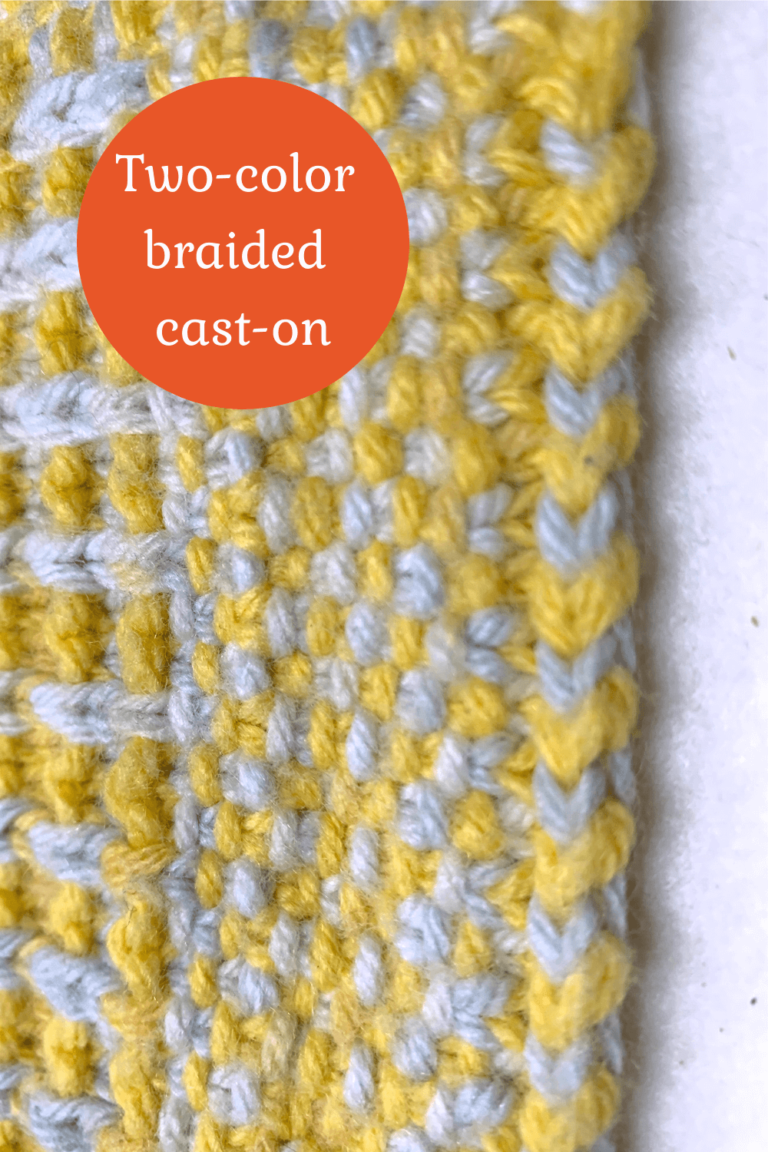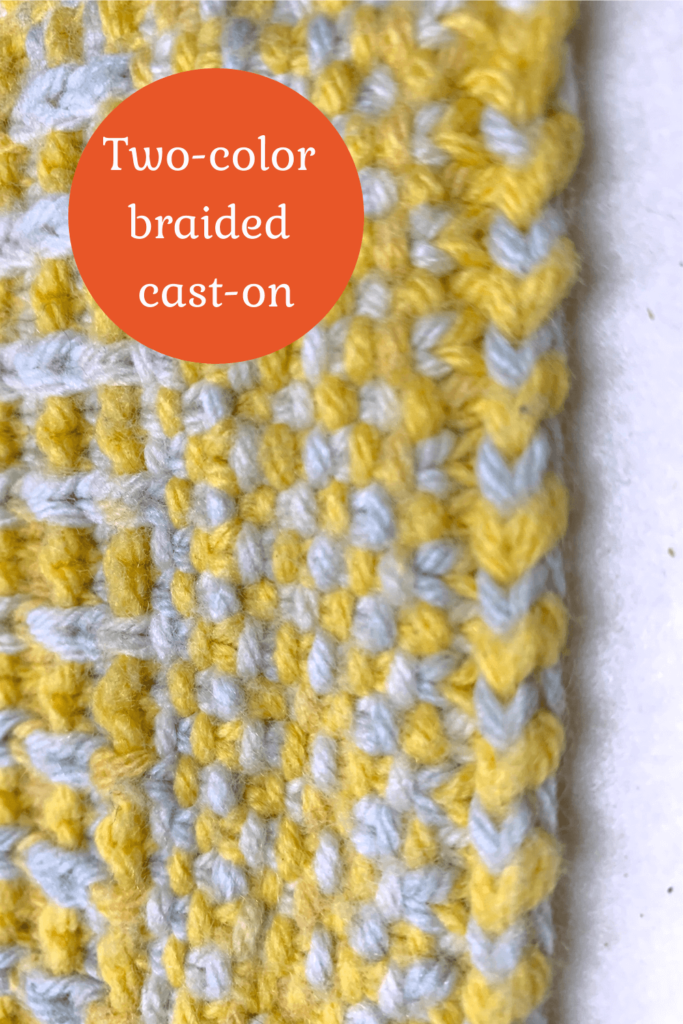 In fact, it was watching me use this cast-on method, that brought up the topic of cast-on methods with my knitting buddy, Diane.
"I've only ever used the long tail cast on method for knitting. I know there are more, but I've never learned how to do them." Diane, 30-year veteran knitter.
Diane is a talented and experienced knitter! She can knit her way around anything (except maybe magic loop socks – and that is due to fear and not an actual inability)
Her admission shocked me!
Her admission made me stop and think, how many knitters are afraid of learning new cast-on methods? How many don't try a new one, and just stick with their old stand-by?
Overcoming fear and learn a new favorite cast-on in your next knit project
When you are knitting a rib pattern on a cuff or a hat, did you know that you can make the cast-on edge look like it just started at the rib stitch? There are a number of ways to do this. Follow a tutorial on any "tubular" knitting cast-on method. I like the cable cast-on, because it's quick and I memorized how to do it.
We all come across the "provisional" cast on at least once in our knit lifetime. For sure, that one is an easy way to join without "joining".
But try the Italian cast-on method, or the lace cast-on. I think the lace-cast on is very lovely! I've actually used it on hats because I like the way it looks on the edge of a brim just on your forehead.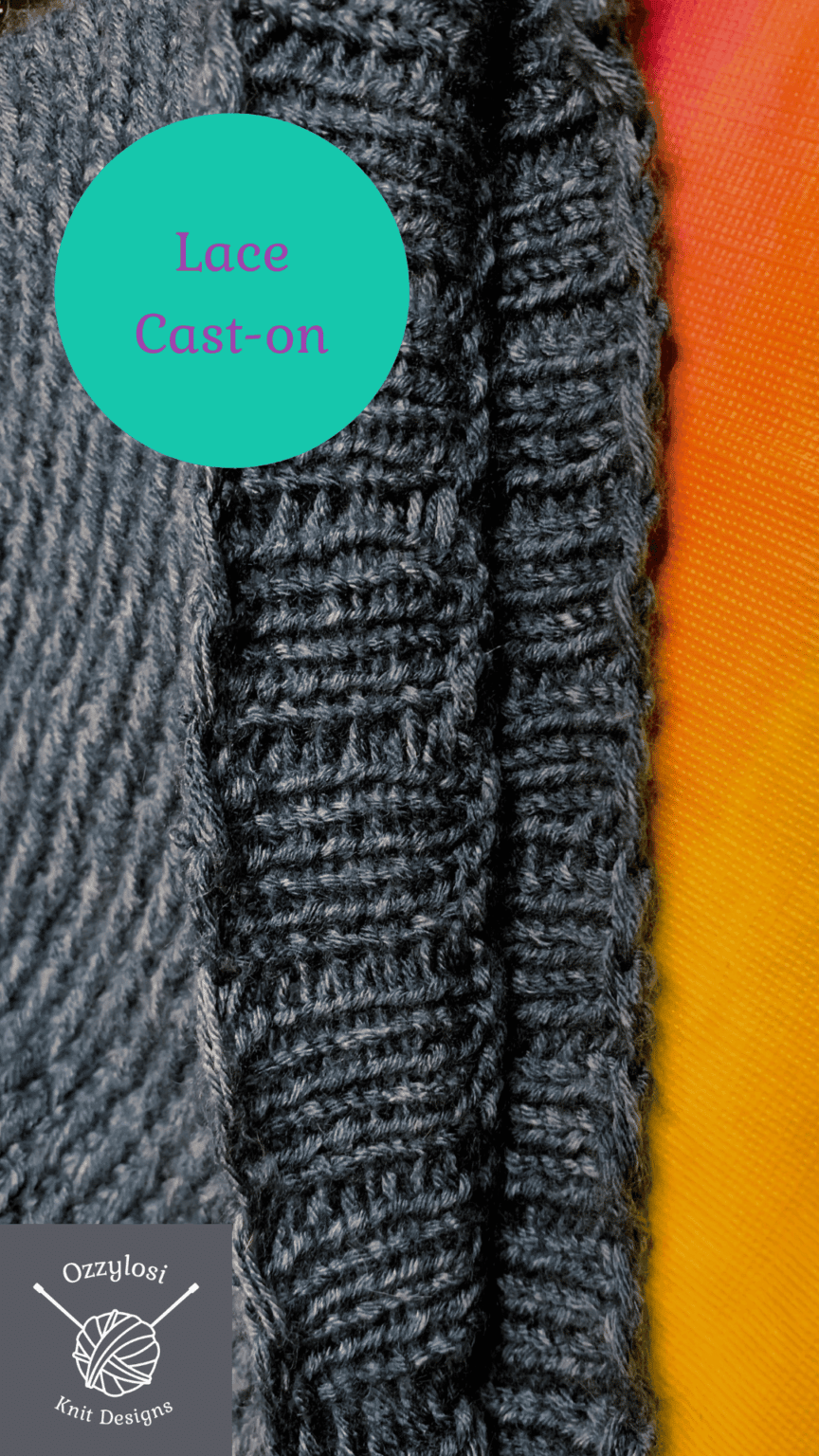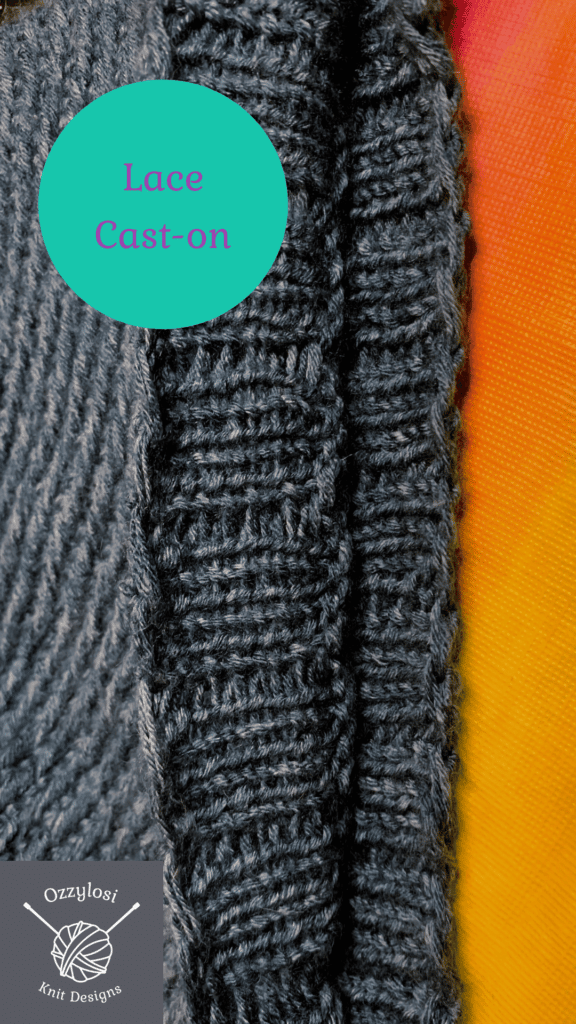 And now for a challenge to try a new cast-on in your next knit project
Honestly, it is uncommon to get a knitted pattern that tells you exactly what cast-on method the designer had in mind for their design.
Most knitting patterns say, "cast-on xx stitches" and that is it. Just the number of stitches that should be cast-on.
So you can choose of course, to go with your favorite "go-to" cast-on method. But I want to challenge you to try something new. If the pattern doesn't call for a cast-on method, stop and think about what you think would work or look good.
This is your chance to try a new cast-on in your knit project!
Are you immediately going into a rib pattern? Try a cable cast-on or one of the others that go into a rib pattern.
Is the edging going to be a detail you want to draw out? Try a decorative cast-on, and if it's more than one color think about highlighting two or three of those colors in your cast-on!
Do you need something more stretchy for function? Try out a new stretchy cast-on.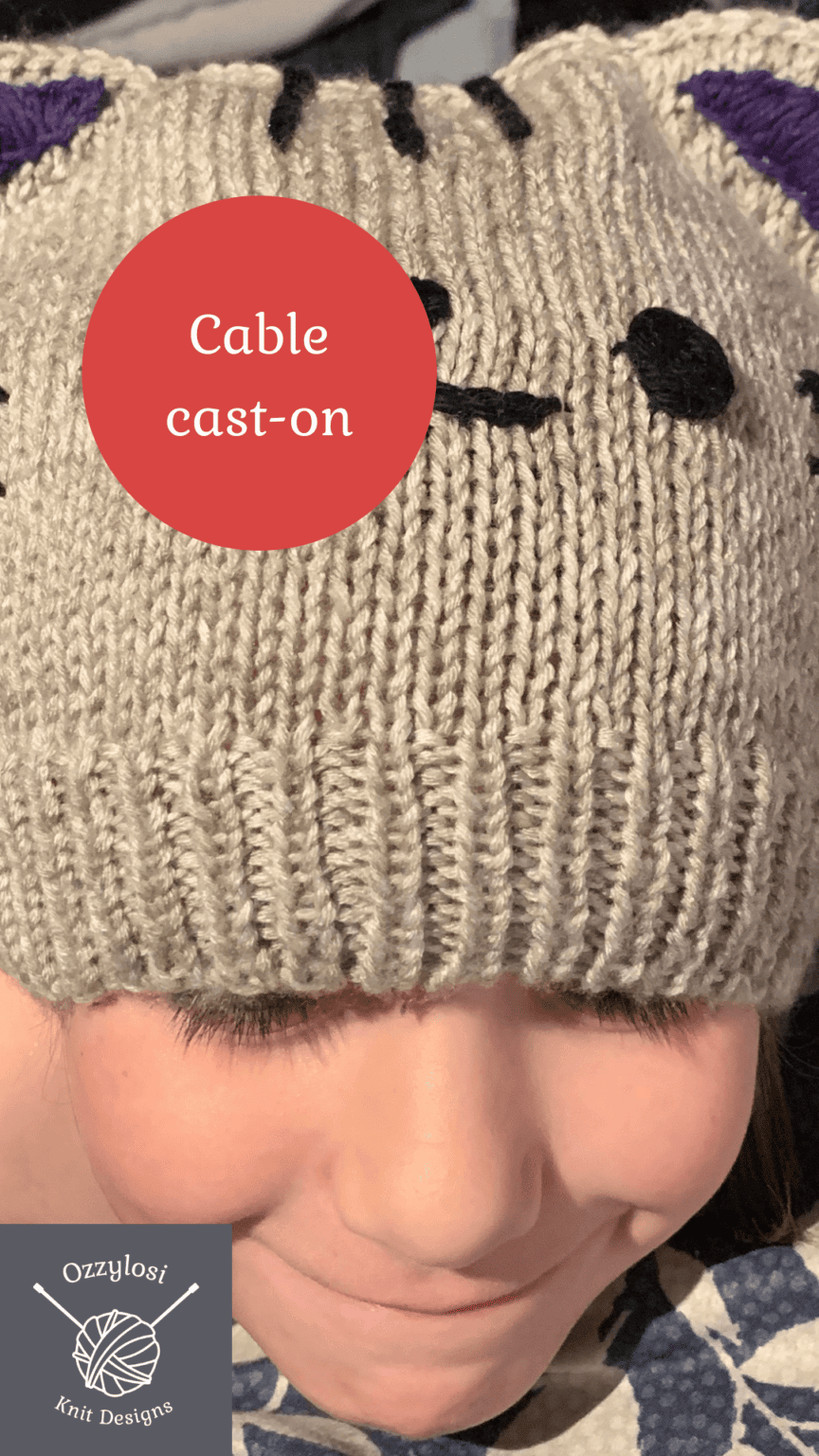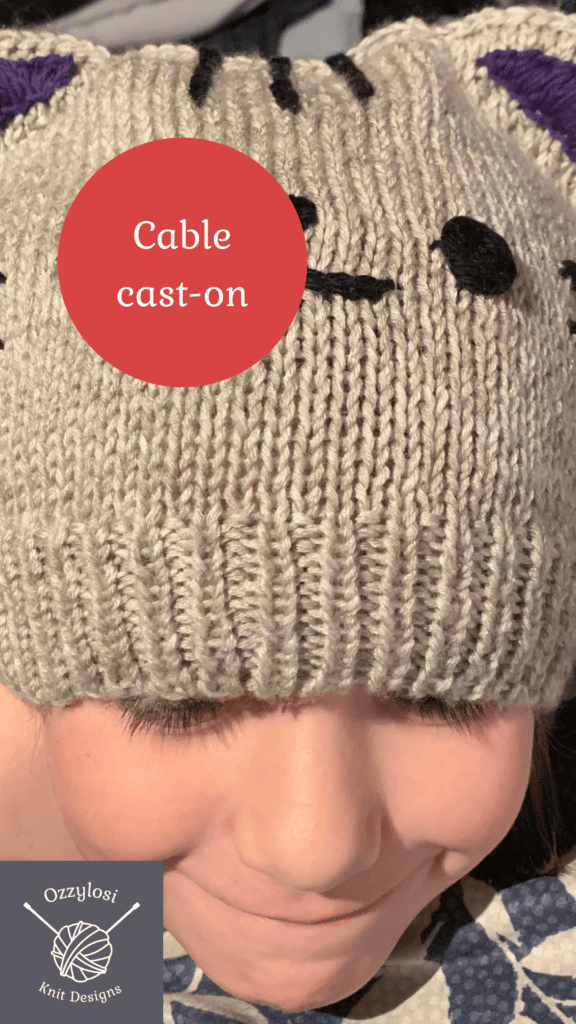 What's the big deal? Just cast-on already!
Like a total knitting nerd, I listen to knitting podcasts. In particular, I was listening to the one by the crew at KnitPicks. In one episode, they discussed how vital a cast on is to the design of a pattern.
Knitters, I have always wanted my knitting to be…
"OH! WOW!" (Look of pure delight and amazement!) "You made that?!" (insert ongoing praise for my abilities and talent here)
And NEVER be
"hmm…" (anxiously trying to think of how not to be insulting) "it looks like it was a lot of work?" (sees someone they have to talk to right now to leave the awkward situation).
You know what I'm talking about?
I think of this every time I'm about to cast-on. It's in the details that our projects stand out. I can knit even stitches, but if at the end my cuff doesn't allow my hand to go through comfortably, that is going to drive me INSANE!

"… finishing is not something that I wait to think about at the end of a project. For me, good finishing starts at the beginning of a project…" Deborah Newton.
Full disclosure, in this quote Ms. Newton is not speaking specifically of the cast on, but when I read it, or when I think of this quote, I think of casting on. Cast-on IS the beginning of a knit project.
If it's such a big deal, why don't designers include cast-on instructions?
Even patterns I pay for, patterns published by reputable sources often times do NOT include specific cast-on instructions.
They all just say cast on xxx stitches.
Why?
If you know, tell me. I'd like to know. I mean, sometimes it's because you can use a number of cast-on methods to achieve similar results. It's only when working on a particular thing that designers feel the need to specify those instructions.
But I think for new knitters, this can be difficult water to be in. Wondering how to start? Not knowing what you don't know. On the flip side, like Diane, it can keep knitters in their long-tail cast on comfort zone.
But for you dear knitter, you can just cast on your favorite way! Or better yet, try out a new cast-on method. Let the freedom from specific instructions give you the opportunity to try out new ways to cast-on.
For example, I take this lack of cast-on instructions to try out different cast-on methods. Which one is most practical for what comes next? Which one is the most decorative and goes with the overall pattern?
But I keep thinking of my struggles as a new knitter and my friend Diane.
What if a pattern challenged her to try new cast on methods? Would she learn a new favorite?
Will you?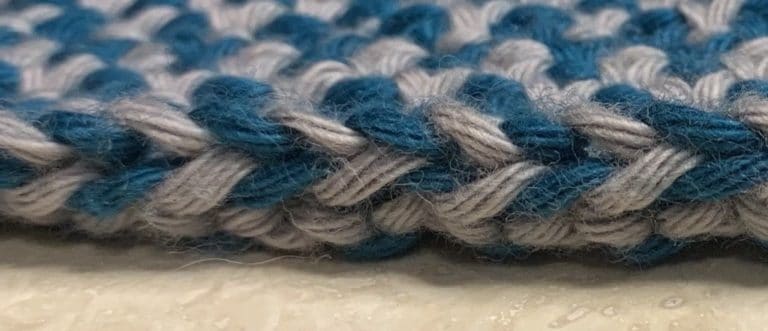 Designing with alternative cast-on methods
As a knitting pattern designer, I try to really think about my cast-on instructions. It is so easy to long-tail. So. Easy. In fact, some of my patterns will use long tail cast on.
Maybe for our swatch, we just did a long-tail to get it going. I mean when making a swatch we are testing a LOT of important components and getting so much information for what will go into the design. Most the time, the cast-on is back burner stuff.
A pattern has SO many moving parts and it gets to the point where you are like. Dude! Just cast-on – the important part of the pattern is NOT the cast on! It is obviously the body of the knit.
And as knitters, the cast-on is rarely what gets us to buy or download a pattern. I mean, when have I EVER seen a pattern and been like "Wow! Look at that cast on detail – I must get this pattern!"
Seriously though, if we are honest, we would admit that the cast on is not the fun part of knitting. It is the necessary part. The salad – not the dessert! Water – not wine!
But hey, if knitters were the type of people that liked "easy" we would try something else, like rocket science! (just kidding rocket science knitters – I am in awe of you!)
A free pattern with the two-color braided cast-on method!
Shameless plug! If you want to try a new cast on, or maybe just do a fun cast on that you haven't tried in a while – check out my free pattern 2-color linen stitch dish cloth and towel.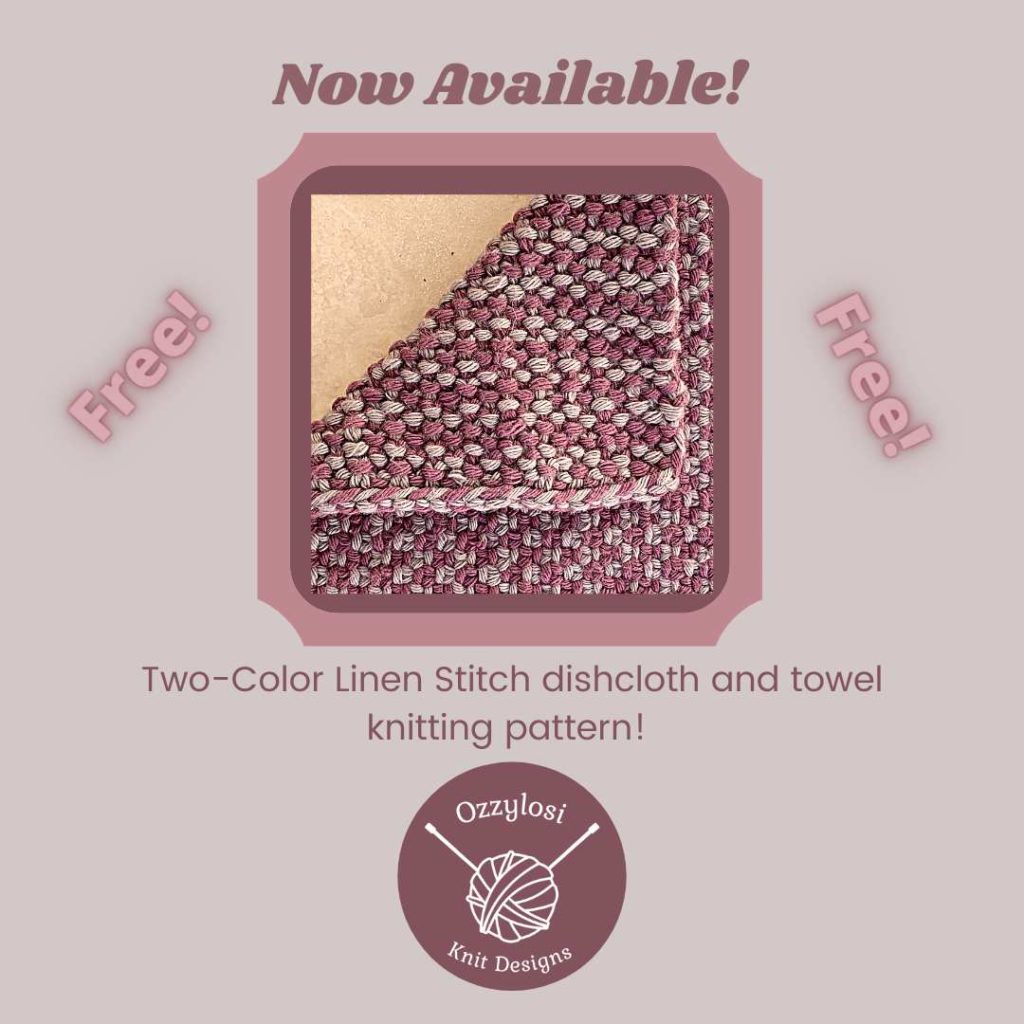 Or you can just click below to view my YouTube video to see the Two-Color Braided Cast On. If you feel comfortable with long-tail, this cast on is a cinch, and it is SO pretty!
And stay tuned! Together we are going to dive headfirst into fun cast on, bind offs and stitch patterns that showcase a yarn!
I would love to hear from you! What is your favorite cast on method? Do you have a go to, a favorite? What is the most difficult cast on you have ever tried? Do you like a designer calling for a specific cast on, or are you more of a free-style knitter?
Share with me in the comments below!
Happy Knitting!
Lois
Learn more about my knit design journey!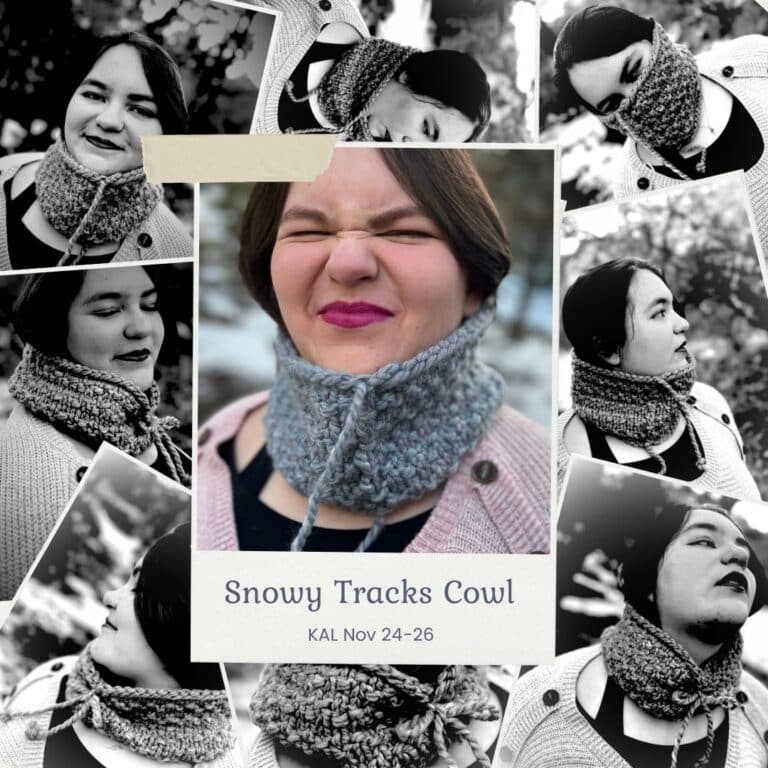 Snowy Tracks Cowl is a bulky weight knit cowl that is guaranteed to keep you warm this winter. Knit in the round from the bottom…