Lines of Comfort Beanie – a Hug for Your Head!
The Lines of Comfort Beanie is so comfortable it truly feels like a hug for your head. The beanie is knit up with bulky weight yarn and clean lines and snuggles your head. If you are looking to be cozy, or bring someone comfort through a beanie – this is the hat pattern for you! In today's blogpost, I will take you behind the scenes of the design and inspiration for this very comfy hat!
Table of Contents
Lines of comfort Beanie Inspiration
When NightSchoolKnits announced on Instagram that she was looking for handknit hats for donation for cancer patients, I was quick to grab my needles and some ultrasoft yarn that I had nearby. I thought about cancer patients.
I thought about the cancer patient I know, my father. My father was diagnosed with Stage IV Colon Cancer about 10 years ago. It was such a shock and scary.
My father began undergoing chemo therapy. Chemo was rough on him, as it is all patients. We learned about side effects that someone who hasn't gone through chemo treatment, either themselves or someone close to them would know. Which is that body temperature is completely altered.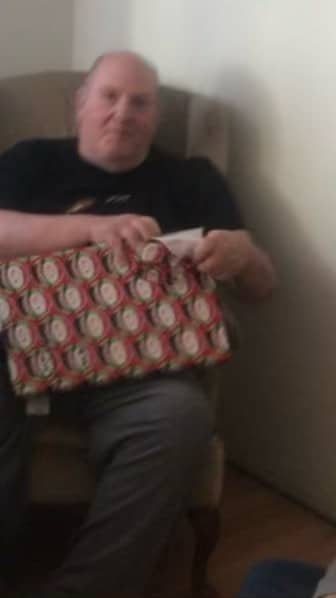 We had to keep oven mitts for my dad to take things out of the fridge. Everything was best served at room temperature. He would be cold. His naturally bald head being covered with hoodies and hats.
Thinking of my dad's experience, I thought the bulky yarn weight would definitely keep his head warm. The softness is a definite factor to consider. Sensitive skin and cancer treatments go hand in hand. And then thoughts of, who suffers from cancer? Anyone. It does not matter your age or gender or race. Anyone can suffer from cancer at any time. I needed a design that would fit across many sizes and be gender neutral.
Designed for Comfort
Bulky Weight Yarn
I decided to use bulky weight yarn for several reasons. First, bulky weight yarn can increase warmth, Second, bulky weight yarn is thick, with a bit of weight to it. A little bit of weight can bring comfort to the wearer. Weighted blankets are popular for a reason!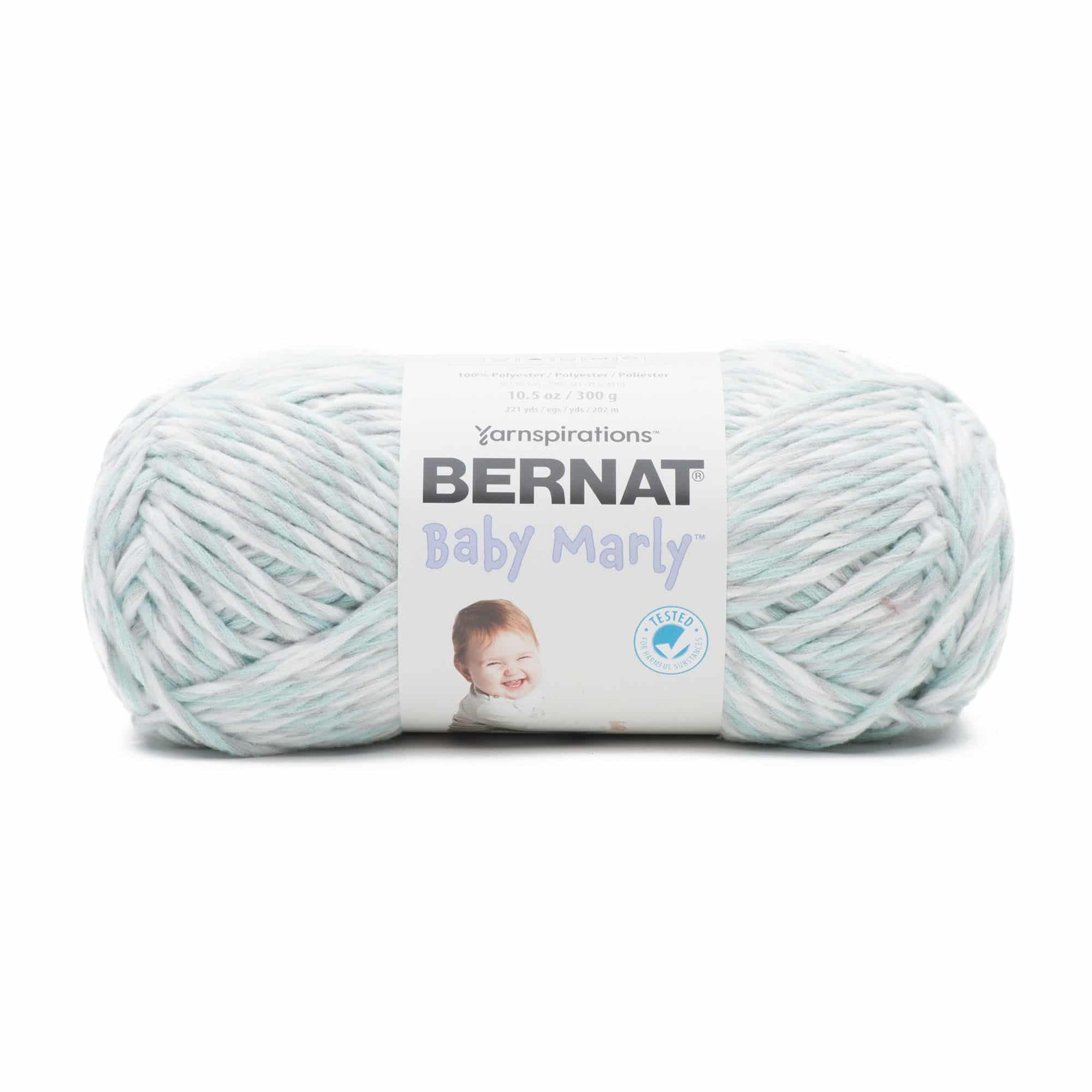 Super Ultra Soft Yarn
Of course, this one is up to you, and certainly dependent on you or whomever you are giving the hat to. Be aware of skin sensitivity. Be careful using animal fibers, as people may have allergies. Especially if you or the person you are gifting to is hair challenged (like my dad – bald!), the yarn will be in direct contact with his skin. Using acrylic, which may not be your normal favorite, is actually a really good way to go for this hat, especially if you are gift knitting to a cancer patient. Acrylic yarn is typically soft and easily washed.
Gender & Age Neutral

The most important piece is that this beanie be gender neutral. I wanted this beanie to be worn comfortably by EVERYONE, regardless of age or gender.
Of course, you can spice up this hat in anyway, you like! Let your yarn take a front seat in this design! Grab some gradients, some speckled, whatever just show off that crazy bulky yarn!
Stitch Pattern
How can you tell if something is knit? If it has the classic knit stitch of course! The look of the knit stitch is so beautiful! I decided to emphasize the classic knit stitch by slipping one knit stitch every other round.
The pattern starts with a classic rib pattern on the band of the hat and slipping the knit stitch in the band. I continued by slipping that same stitch up the length of the beanie. I included slipping stitches and knitting through the back loop to bring that same line all the way to the crown of the hat pattern.
These lines are what gave me the idea for the name of this hat – Lines of Comfort beanie! Cancer patients need many lines of support during their treatment, and this beanie can be just one more line of comfort. A handknit beanie is all about love, comfort, and support.
Gifting for All Sizes!


I intended to make this hat in multiple sizes and am pleased that the finished pattern has been graded and is available in 7 different sizes from newborn to adult!
This hat design is not limited to cancer patients! It will be a great hat to give to anyone you love. It's nearly the winter holiday season, I know, I know, I know, but it's true! This hat would make a great gift for a whole family! Easy to knit and beautiful to gifts.
Get your Copy Today!
Lines of Comfort beanie now available for sale on Payhip and Ravelry!

Pattern Assistance
Did I mention that I include tutorial links in the pattern so that you can get step by step instructions on how to do the different stitches called for? Including the cast on!
And if you ever need additional help or have questions, you can just drop me a message! Here in the comments, DM me on SM or send me an email.
Here's some tutorials that I made with this pattern in mind!
Happy Knitting!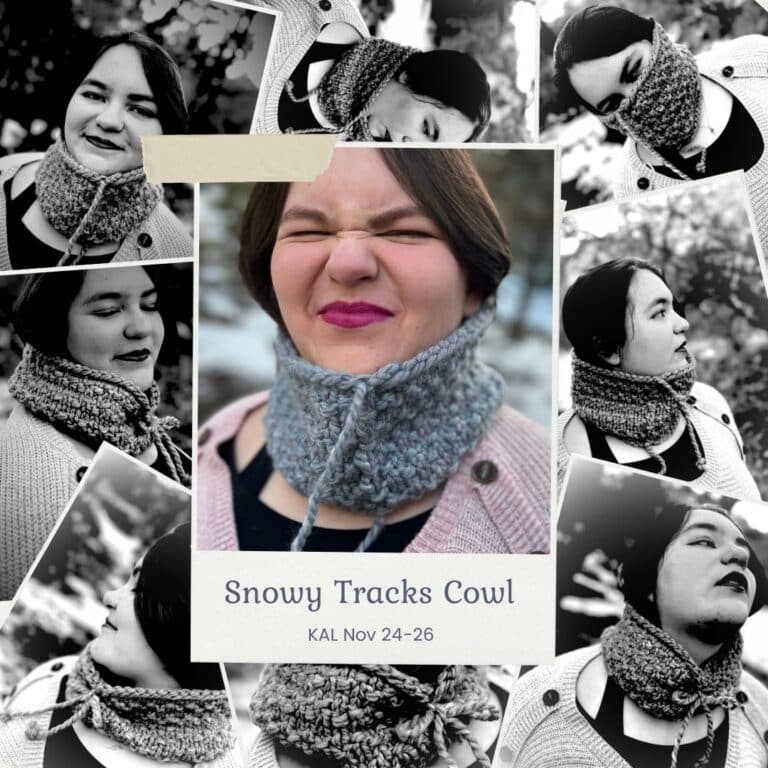 Snowy Tracks Cowl is a bulky weight knit cowl that is guaranteed to keep you warm this winter. Knit in the round from the bottom…